WHAT TO EXPECT FROM COACHES
TOPIC CONTROL PAGE
Factors Underlying the Effectiveness of a Coaching System

TOPIC 8
THE MAXIMIZATION OF POSITIVE EXPERIENCES,
THE MAXIMIZATION OF SOCIAL EXPERIENCES,
AND
THE MAXIMIZATION OF PROGRESS INFORMATION
To activate a lecture module, click on the appropriate link below.
LECTURE MODULE
Click here for lecture content of Topic 8.
Positiveness in sport settings can be increased by developing appropriate mental skills. The Mental Skills Training web site includes on line developmental activities to produce this quality. Click on this link to visit that resource and evaluate the free trial of a mental skills training exercise.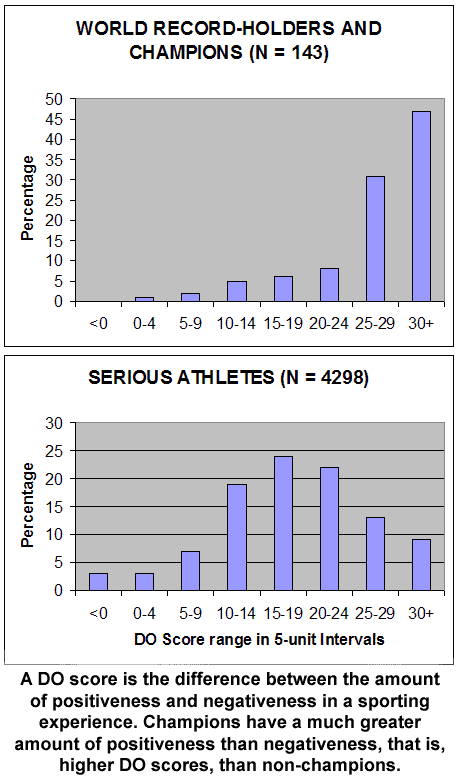 Return to Workshop Control Page.