BETTER COACHING FROM BETTER DECISIONS
TOPIC CONTROL PAGE

TOPIC 6
RATING PREPAREDNESS TO TRAIN
This topic considers part A of the Daily Analysis of Life Demands of an Athlete. To activate a lecture module, click on the appropriate link below.
LECTURE MODULES
Click here for lecture content of Part 1 of Topic 6.
Click here for lecture content of Part 2 of Topic 6.
---
FACTORS THAT MODIFY AN ATHLETE'S TRAINING RESPONSE POTENTIAL

Diet
. Consider whether you are eating regularly and in adequate amounts. Are you missing meals? Do you like your meals?
Home-life.
Have you had any arguments with your parents, brothers, or sisters? Are you being asked to do too much around the house? How is your relationship with your wife/husband? Have there been any unusual happenings at home concerning your family?
School/College/Work.
Consider the amount of work that you are doing there. Are you required to do more or less at home or in your own time? How are your grades or evaluations? Think of how you are interacting with administrators, teachers, or bosses.
Friends.
Have you lost or gained any friends? Have there been any arguments or problems with your friends? Are they complimenting you more or less? Do you spend more or less time with them?
Training and Exercise.
How much and how often are you training? Are the levels of effort that are required easy or hard? Are you able to recover adequately between efforts? Are you enjoying your sport?

Climate.
Is it too hot, cold, wet, or dry?
Sleep.
Are you getting enough sleep? Are you getting too much? Can you sleep when you want?
Recreation.
Consider the activities that you do outside of your sport. Are they taking up too much time? Do they compete with your application to your sport?
Health.
Do you have any infections, a cold, or other temporary health problems?
---
EXHIBIT 1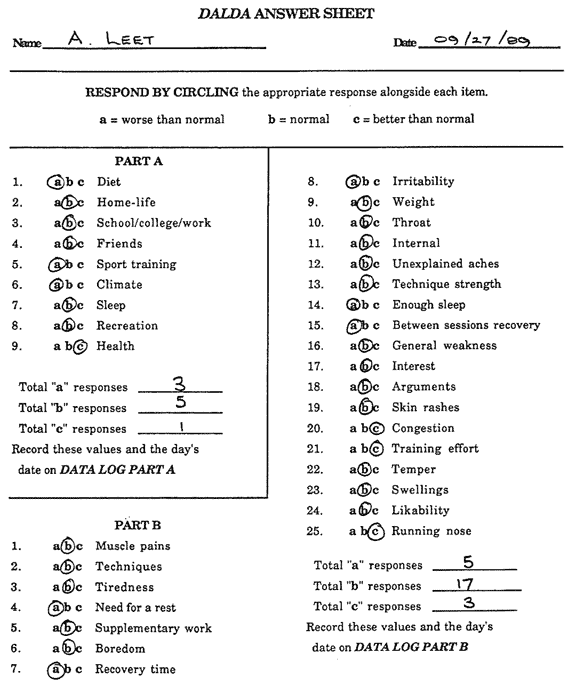 ---
EXHIBIT 2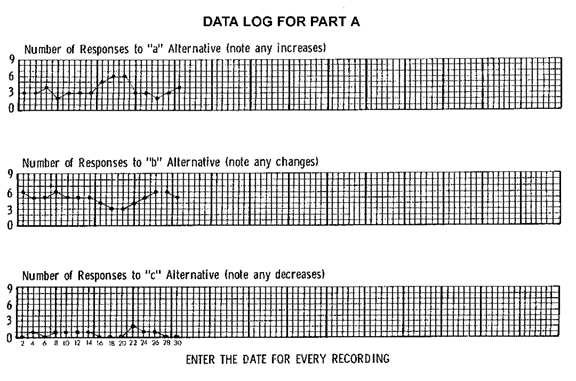 ---
EXHIBIT 3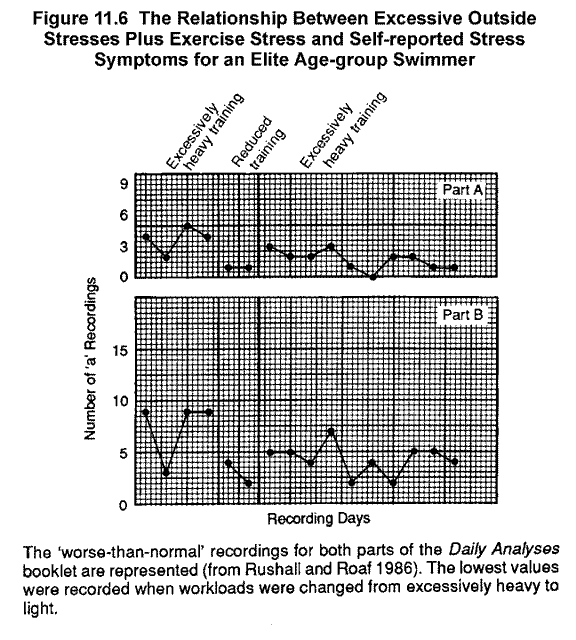 ---
Return to Workshop Control Page.